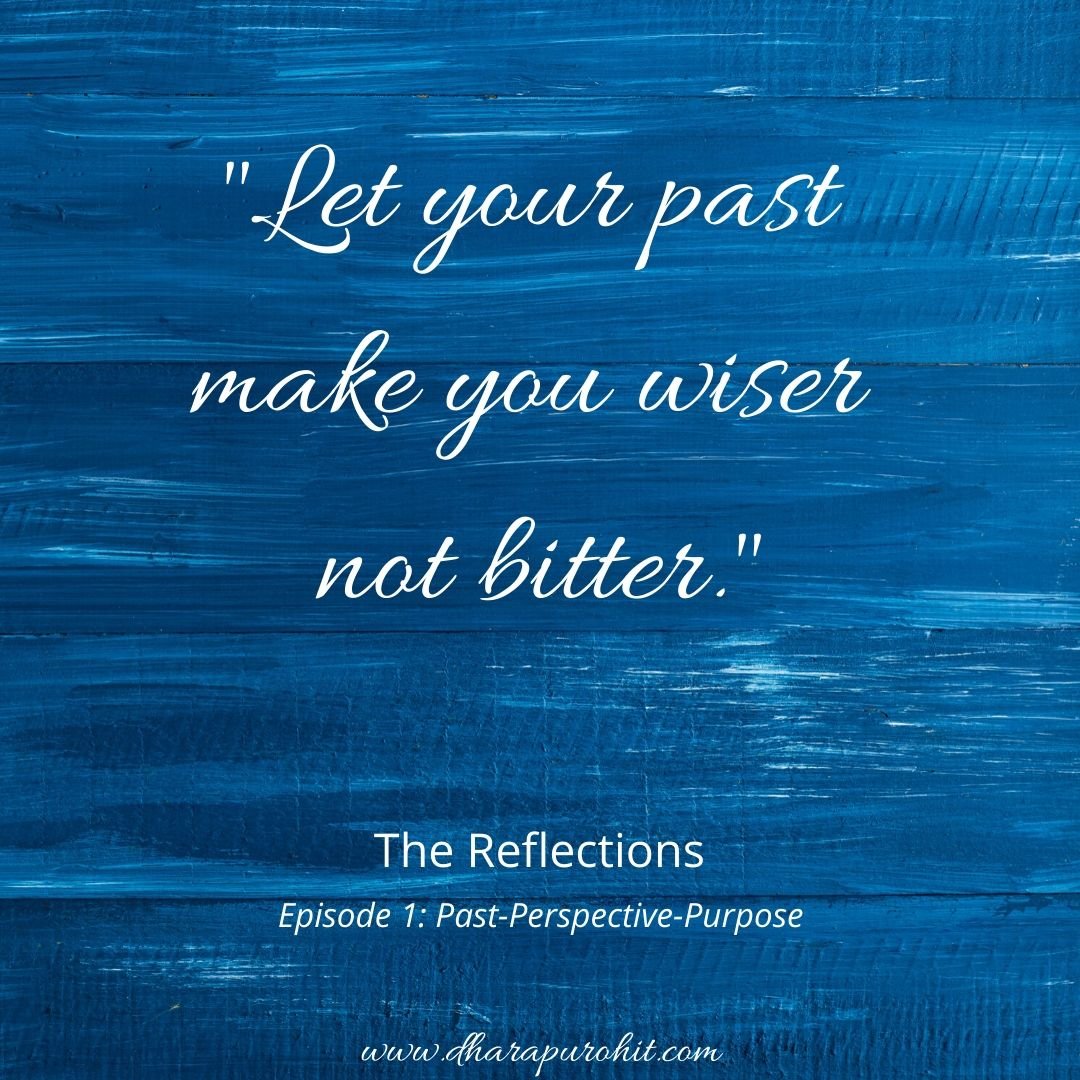 Everything has a purpose and you can uncover it through the lens of perspective. What holds you in your past is not the occurrence of the event, but the perspective of it. Take a moment to pause and breathe, observe carefully and step out of that story. Stop putting in energy in fighting your past, instead put your energy in changing the perspective of your past.The perspectives that you hold are the only obstacles in the greatness that you are. 
In letting go, you seek possibilities. Tune into your purpose and let your past make you wiser and not bitter.
I share more insights on Past-Perspective-Purpose on my podcast 'The Reflections'. (Currently available on Spotify and Anchor). Tune in and share your thoughts, questions or takeaways at dharajohn84@gmail.com
dharapurohit
I am a quester, constantly seeking and exploring life in many ways; passionate about various art forms and understanding the mysteries of mind.